PROFILES
THE BOARD OF GOVERNORS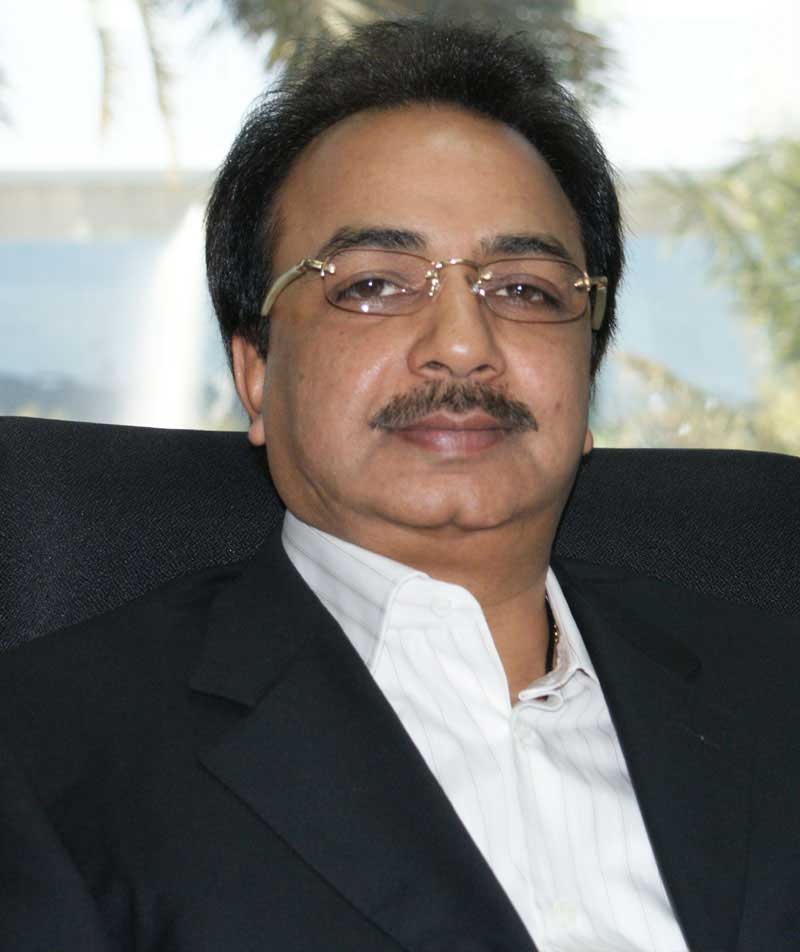 MR. A.K. GOENKA
Chairman
---
---
With varied interests in Education, Real Estate, Travel & Tourism and Exports, Mr. A.K. Goenka, one of India's most avant-garde industrialistsand Chairman of the G. D. Goenka Group, has been actively committed to driving innovative education in India. Relentlessly building a brand of education that stands for quality and excellence, both in India and abroad, his foray into innovative education began in 1994 with the first G. D. Goenka Public School in Vasant Kunjto commemorate the memory of his mother, the late Smt. Gayatri Devi Goenka. Today, the G. D. Goenka Group has become a trend-setter in quality education from pre-school to university education institutions: The G D wholly-owned and franchised G.D. Goenka Public Schools across India and abroad and the G. D. Goenka Education City.
A visionary, with a dynamism which is as extraordinary as it is revolutionary,Mr. Anjani Kumar Goenka has made an indelible mark in Indian education by introducingglobal standards to all of his educational ventures.Guided by the philosophy that new and innovative thinking in the areas of teaching, learning, research and training are pivotal to education, he established the G.D. Goenka Education City on the Sohna-Gurgaon Road. Spread over 60 acres of prime land, set against the backdrop of the ancient and picturesque Aravalli Hills, he offers students a world view with world-class infrastructure and resources that he believes will make students at the Education City leaders of tomorrow.
A strong believer in the value of collaboration in education, Mr. A.K. Goenka takes pride inthe G.D. Goenka Education City, one of its kind in India, that includes the G. D. Goenka World School, with children representing over 30 countries, exclusively offering the IB and IGCSE curriculum, the G. D. Goenka World Institute, in partnership with Lancaster University, and the G. D. Goenka University that builds leaders of tomorrow through specialized Schools of Architecture & Planning, Communication , Engineering, Fashion & Design (collaboration with the famous Politecnico Di Milano School of Italy), Hospitality (collaboration with Le Cordon Bleu), Humanities & Social Sciences, Law (approved by the Bar Council of India) and Management.
He stands at the frontier of education in India. With a relentless quest for excellence, an insatiable thirst for knowledge, a penchant for the best and a passion for innovation reflected in all his ventures, he is truly a trend-setter in Indian education.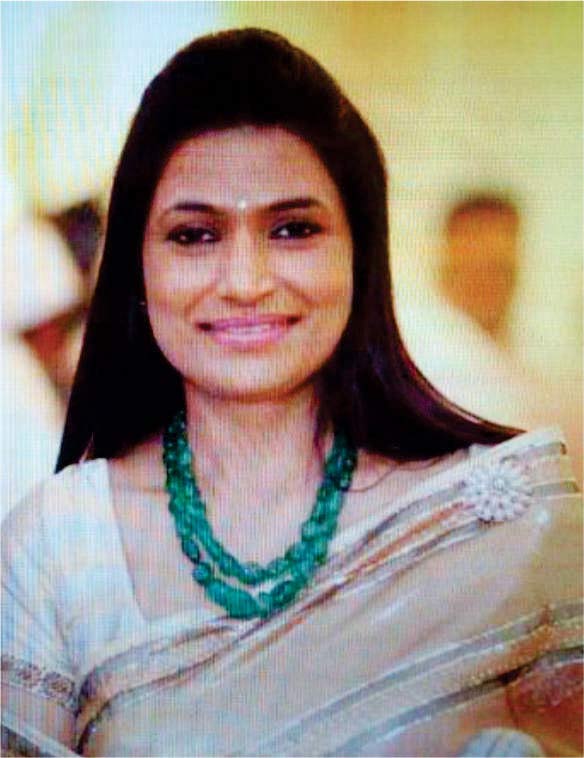 MRS. RENU GOENKA
Vice-Chairperson
---
---
The Vice-chairperson, the proverbial woman behind the successful man, Mrs. Renu Goenka's zest for perfection is reflected in her involvement in the finer details of the educational lives of the students at the 40 schools across India and abroad. Actively involved in the first school, G D Goenka Public School in Vasant Kunj, to the G.D. Goenka World School, G. D. Goenka Lá Petite Montessori preschools and the new star on the ever-expanding horizon, the G D Goenka Toddler House, Mrs.Renu Goenka has immersed herself in the nitty gritty of the world of private education in India.
Known for her hands-on approach and enthusiasm, she is committed to the realisation of the vision of Mr. A.K.Goenka, following up each innovative initiative with a detailed execution of plans. Mrs. Renu Goenka has contributed substantially to the success of the G.D. Goenka Group's foray in education.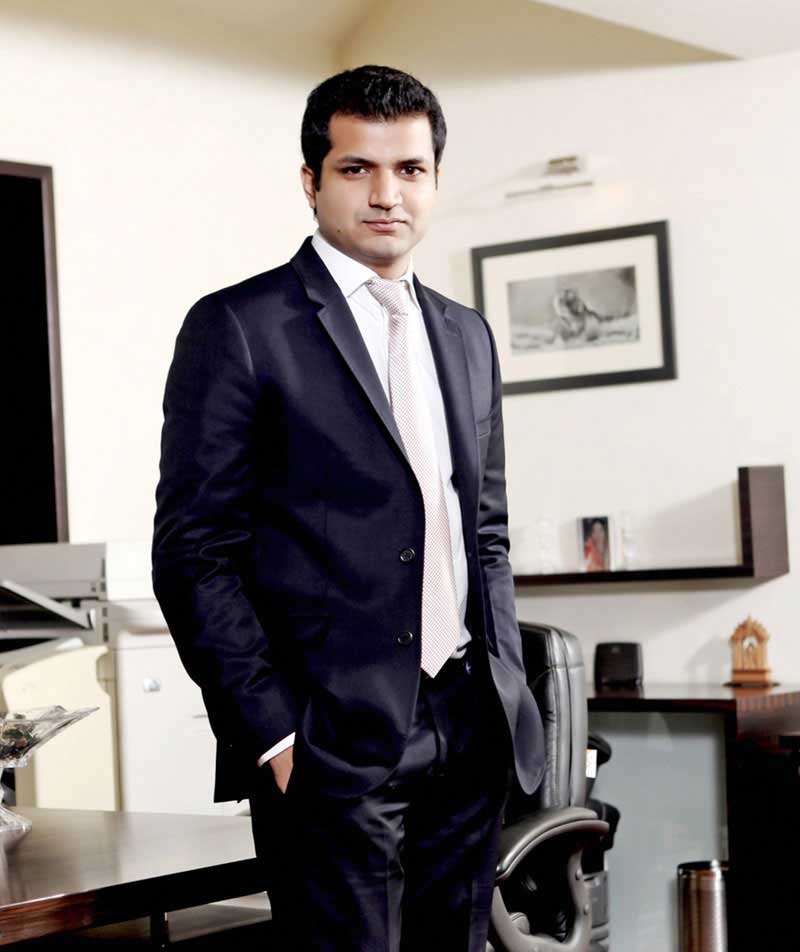 MR. NIPUN GOENKA
Managing Director
---
---
The Managing Director of the G.D. Goenka Group (pre-primary to university education), Mr. Nipun Goenka, the son of Mr. A. K. Goenka, is an alumnus of the Warwick Business School and the Chartered Institute of Marketing (UK) with several years of work experience in the US and India.
While launching Spazio Travel, in association with Deluxe Travel, Austria, that offers super luxury tours around the world(e.g. Space Tours of Virgin Galactic of Richard Branson, UK), Mr. Nipun Goenkaplayed a pivotal role in the Group's first venture into higher education, the G. D, Goenka World Institute, launched in 2009. Envisioning a truly global institute offering undergraduate and postgraduate programs in the field of Engineering and Management, he brought about a partnership with one of the UK's premier institutions, Lancaster University. The Institute offers Lancaster University qualifications in India. Affiliated to a University with a formidable international reputation GDGWI has enjoyed unprecedented success, especially with its affiliation with the University's Management School (LUMS) which is part of a triple accredited (AACSB, EQUIS and AMBA) school. This is a position very few of management or business schools worldwide enjoy.
As one of the youngest entrepreneurs to have successfully made a foray into the field of education in India, Mr. Nipun Goenka, has made a name for his contribution to education in India, was recognized as one of the "51 NEW MILLENNIIUM EDUPRENEURS" by the leading educational magazine, Education World.