PROFILE OF THE PRINCIPAL
(HEAD OF SCHOOL)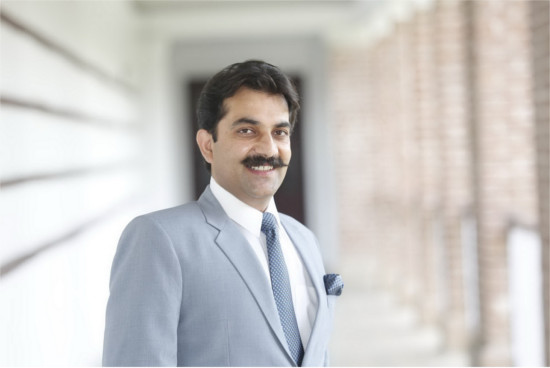 Mr. Skand Bali is a man who wears many hats with ease. He began his career as a teacher of Geography first at the Army Public School, Dagshai and later went on to join the Doon School, Dehradun. He has several enviable accomplishments in his 17 years of teaching experience. Mr. Bali has taught Geography, History, Political Science, Environmental Education and Disaster Management and has worked with CBSE, ICSE, ISC, IB and IGCSE curriculums.
He has been one of the most successful Housemasters at the prestigious Doon School. During his tenure, he made sure that Tata House was the best in everything, be it discipline, academics and co curricular activities. All tasks undertaken by him, from fund raising to winning the Academic Cup or The Doon School Cup, met with resounding success under his able leadership. His several responsibilities included Headship of the National Training Panel of the Duke of Edinburgh International Award; Deputy Leader, RSIS; Award leader, IAYP; serving on the school social service advisory board, Annual publication The Year Book , career counselling etc. He has also authored several textbooks in his subject of expertise: Geography.
Other than his academic achievements, Mr. Bali is an organized, self motivated, innovative, analytical and creative leader. He believes in leading by example and has a democratic and collaborative approach. He has a clear vision and a strong sense of purpose. He is solution driven and empowers people around him to be their best. He excels in all areas of education, from curriculum development, teacher mentoring, student career preparation to exploring technology.
He is a self driven leader with excellent communication and interpersonal skills, who enjoys collaborating with fellow educationists and fosters quality relationships with both students and parents.
As a person who believes in empowering those around him, he has a passion for discovering unique ways in which he can improve the environment around him. His deep commitment to education ensures a learner centered approach while taking a genuine interest in a learner's cognitive and social growth.
Mr. Bali has a passion for discovering new and interesting ways in which he can apply best practices to education. His love of travelling has enabled him to explore many different cultures and has encouraged him to imbibe the best from all. His personal credo is that learning is a lifelong process. Mr. Bali's strong value system advocates personal integrity and respect for all.
An avid music and art enthusiast, Mr. Bali also has a passion for travelling and adventure. Mr. Bali led the first school trip to Antarctica. He has accompanied his students on treks, rafting, rock climbing and has also participated in expeditions to the Thar Desert and the Everest base camp to mention a few.
Mr. Bali is the recipient of the India's recognition Award and India's valuable service award from the Duke of Edinburgh's International Award in 2010 and 2013 respectively.
"It is my belief that as an educationist, it is my responsibility to live up to the standards that I expect from others, be they academic, intellectual or social," says Mr. Bali.