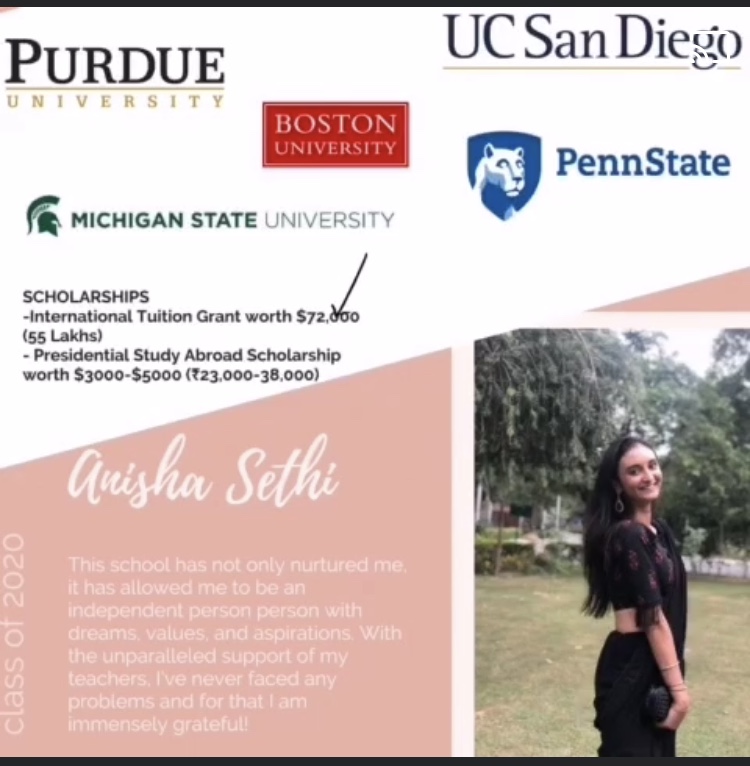 We congratulate Anisha Sethi, class of 2020 on the offers of admission received by her by some leading universities and merit scholarships. Continue to shine, Anisha!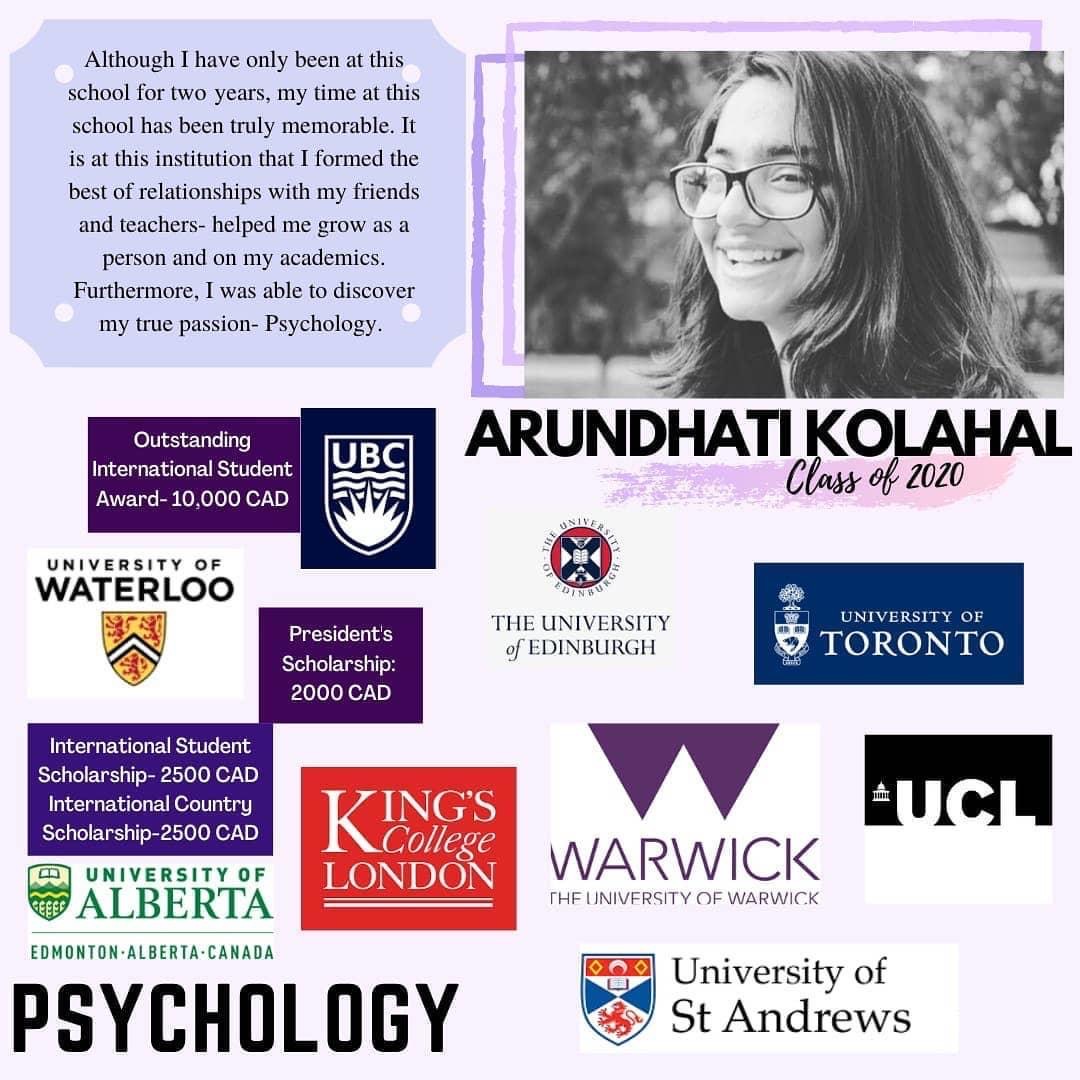 Congratulations, Arundhati Kolahal from class of 2020, on the offers received by you from leading universities overseas. We are happy that the two years you spent studying the IBDP at GDGWS have added great value to your learning!
# topibschools
# topinternationalschools
# classof2020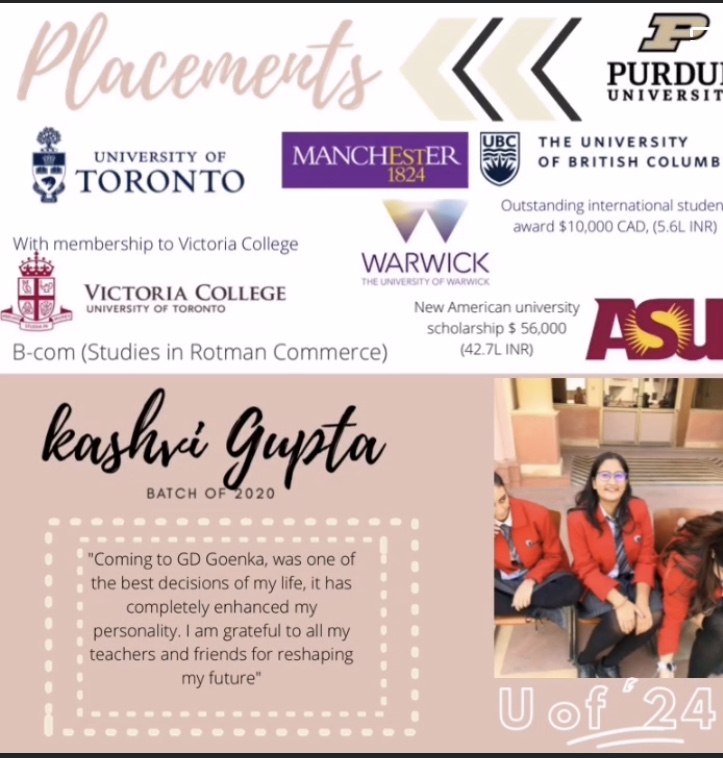 Kashvi Gupta, batch of 2020, we are proud of your accomplishments and happy to see the offers made to you by some leading universities. May you forge ahead in life, with gentle perseverance, so characteristic of you!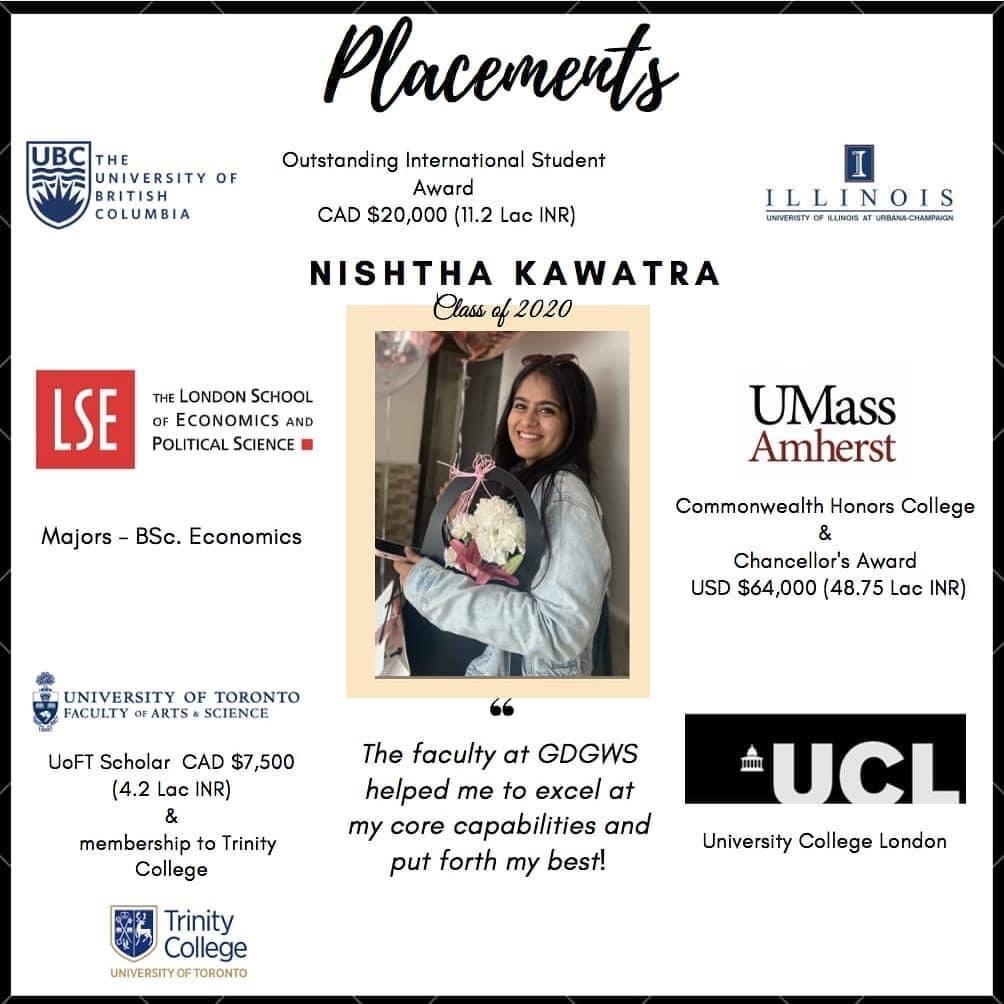 We are elated to share that our student, Nistha Kawatra, class of 2020, has received acceptances from some well known institutions of higher learning overseas. Keep going, Nishtha
# gdgoenka
# topibschools
# topinternationalschools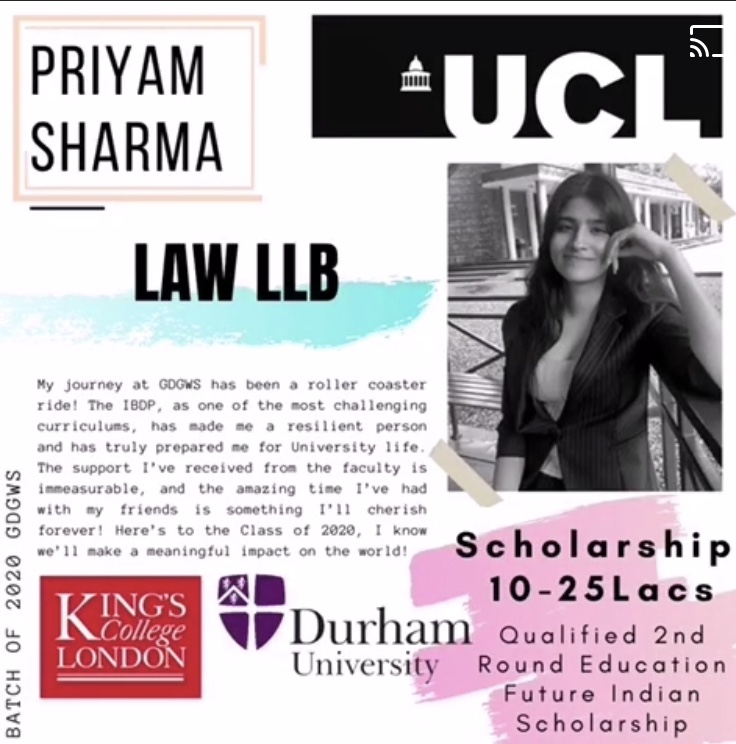 We are very elated and proud to see our very versatile student, Priyam Sharma, get admission in a premier institution UCL to study law. Continue your great work with MUN. You are a born leader – shine, grow, evolve as you prepare to leave school!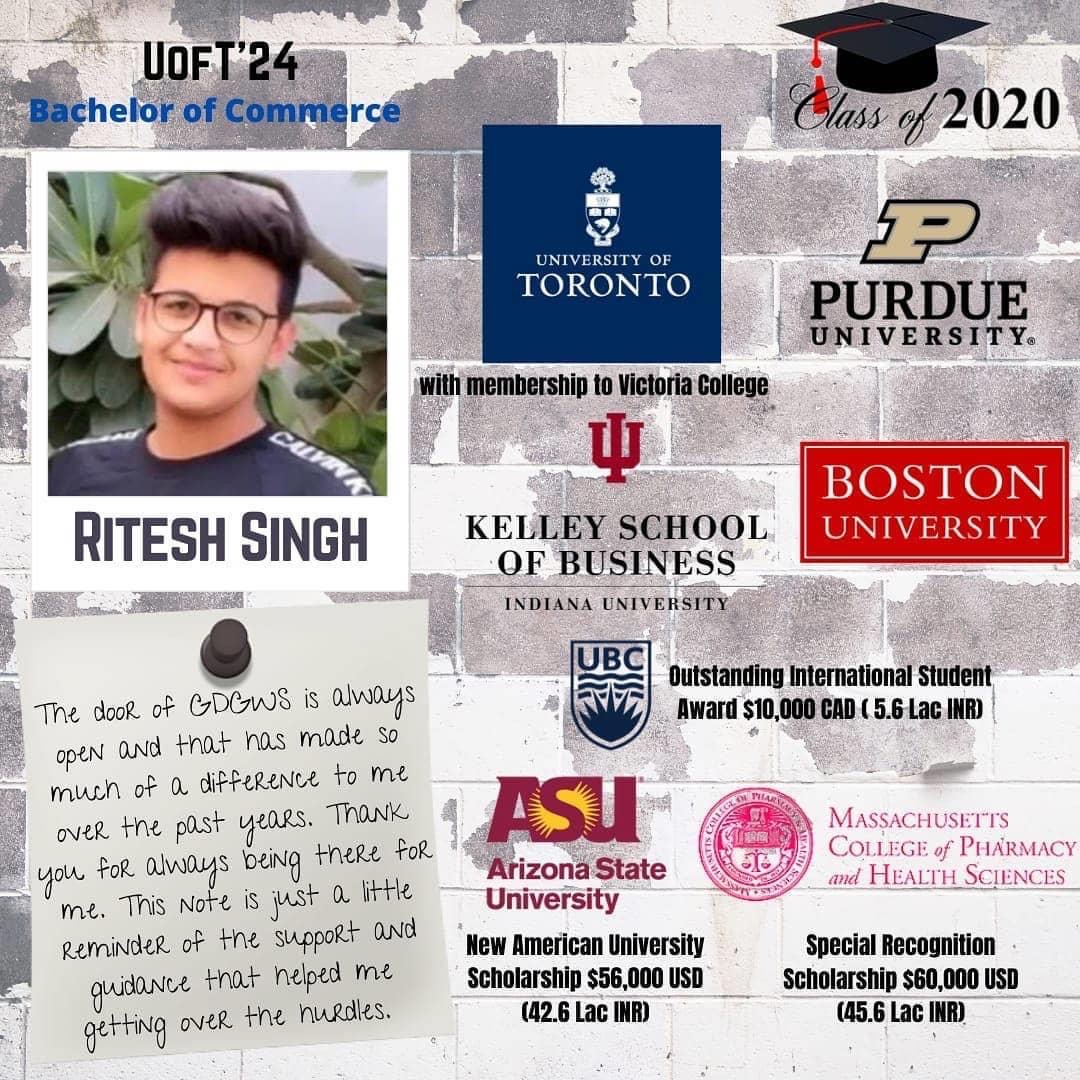 Ritesh Singh, batch of 2020 speaks of college placements and how GDGWS has opened doors of opportunities for him, as a student
# gdgoenka
# topibschools