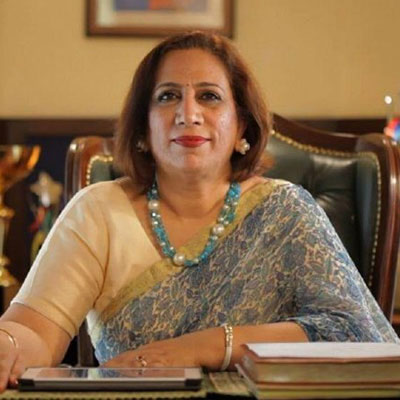 A seasoned educator, Dr. Neeta Bali has a 38-year career in the education field. She has and continues to serve well-reputed institutions during this time. Dr. Bali started her career as Head of Department Mater Dei School, Delhi, English for 18 years, as a Vice- Principal, Apeejay School, Noida for 6 years; Headed GD Goenka World School, Sohna, as Director-Principal for 6 years; Kasiga School, Dehradun for 2 years and briefly served Podar International School- Powai, Mumbai. As of date, she is serving a second stint as Director-Principal at GD Goenka World School in Sohna, Haryana.
Dr. Bali also specialises in teaching subjects such as the English Language, Psychology and Career. Along with that she has expertise in Psychological Counselling and a trained career counsellor. An eloquent speaker and trainer, she is a frequently invited guest speaker at various prominent educational conferences throughout the country. Her repertoire includes various curricula such as the ICSE/ISC and CBSE; IBO Accredited programmes – PYP and IB-DP and Cambridge accredited programmes – IGCSE and AS and A-Levels.
In addition, Dr. Neeta Bali has spearheaded international programmes in partnership with Oban High School, Oban – Scotland and Wasatch Academy, Utah, USA.
She has also led and has been an integral part of various initiatives. One where she was assigned as a British Council School Ambassador (for the British Council) to promote "the Spirit of International Mindedness". And more recently "Project Avow" that aims at providing emotional health assistance to students overwhelmed by the ongoing pandemic globally. Moreover, Dr. Bali has authored English Language books for Frank Educational Aids and even an Essays book for Madhuban.