Deputy Head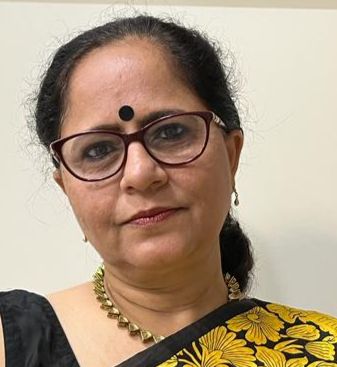 Dr Manisha Mehta, M.Sc. Ph.D(Chemistry) is an exemplary educator with over 30 years of experience in the field of education and research. Along with her new role as the Deputy Head of the school she will continue to be the Head of IB Diploma program. In view of her networking abilities and long association with IB, she also Co-Chairs the DPC Network for a group of 40 IB schools in Delhi NCR and Nepal region under the ambit of Singapore Office.
She brings with her a varied experience into all international curricula like IBDP, IGCSE, A levels and CBSE schools of repute like Amity Global School, Excelsior American School, IILM World School (erstwhile Banyan Tree), Kendriya Vidyalaya, GPS International etc.  She has over 20 years' teaching and coordinating experience with the IBDP and IGCSE programs. She has worked as a Principal, IBDP/IGCSE/A levels Coordinator and as an educator for the IB DP/IGCSE/A levels/CBSE.  She is also an IB DP examiner for Chemistry and Theory of knowledge.
An Alumni of IIT, Roorkee and UIPS, Panjab University,Chandigarh,  she has been a Post-Doctoral Fellow with National Institute of Pharmaceutical Education & Research (NIPER) and a researcher with ICMR Centre for advanced research in standardization and quality control of Indian medicinal plants. Being a NET qualified fellow, she has also taught at different Engineering colleges like Ansal Institute of Technology under twinning programmes with US Universities like Clemson University, Coastal Carolina University etc and BIT.
With her rich experience in teaching and administration of educational programs she continuously contributes to educational magazines through articles on pedagogy and is invited to participate in various webinars as well.
She is committed to providing students with a dynamic and interesting learning environment in which they can grow and develop. She loves students and enjoys doing research projects with them.