About GDGWS – International School Gurgaon
Driven by the passion of one of India's most avant-garde industrialists, the ideas of Globalization and Internationalization merged over 60 acres of prime property on the Sohna-Gurgaon Road to create Mr. A.K. Goenka's vision of an educational hub: The GD Goenka Education City of which the World School is an integral part.
ACADEMIC PROGRAMMES
IGCSE PROGRAM
IB PYP
CLS
IBDP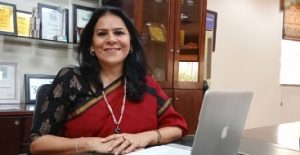 ---


Profile of Principal
Mrs. Sonali Sinha   has worked in the field of education for over three decades, the last two of which she spent as the head of several prestigious schools in India. She graduated from Lady Shri Ram College in Delhi and has a master's degree in history as well as two bachelor's degrees in history and education.
She began her career as the Head of the Computer Center at DPS, Mathura Road, Delhi before moving on to become a TGT in history at DPS, Noida, where she also played a key role in designing and establishing a computer lab in 1996 to keep her students ahead of the curve in terms of embracing technology. She has also co-authored computer courseware for schools with NIIT. As the school's founder and leader, she founded a DPS in Lucknow and over the course of ten years, expanded it. She has also served as the Head of School at The Kasiga School in Dehradun and The Universal School, in Tardeo, Mumbai. She has successfully served as the head of The Universal School in Ghatkopar, Mumbai. An institution that offers both the International Baccalaureate and the IGCSE curricula.
Mrs. Sinha has received a certificate of distinction from Education Today for being among the "Top Fifty Effective Principals of the Country" in 2019 and 2021. Additionally, she received the Principals Progressive Schools Association's "Uttarakhand Ratan" award in 2018 and the Fortune 50's "Future Fifty Leaders Shaping Success" award in 2019. Additionally, Mrs. Sinha has led numerous foreign collaborations with BelOrme School, France, Williamston School, Scotland, and Dedridge School, Scotland. Mrs. Sinha is known for being a collaborative and approachable leader who fosters a culture of teamwork and open communication. She believes in empowering her staff and creating a positive work environment that supports professional growth and development. She is committed to building a safe and inclusive school environment where all students feel valued and supported.

---


LEADERSHIP & INFRASTRUCTURE
ENGAGED LEARNING. INSPIRED LEADERS. GLOBAL CITIZENS.
SPORTS EDUCATION
ALL INDIA
(EDUCATION WORLD 2013-14)
INTERNATIONAL DAY-CUM-BOARDING DELHI-NCR
(EDUCATION WORLD 2013-14)
INFRASTRUCTURE ALL INDIA
(EDUCATION WORLD 2013-14)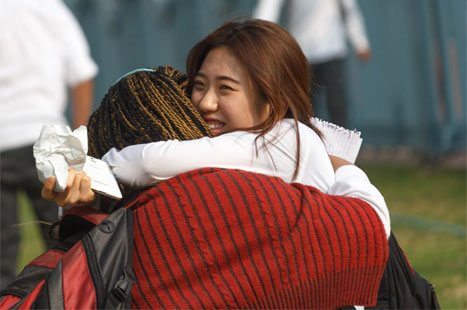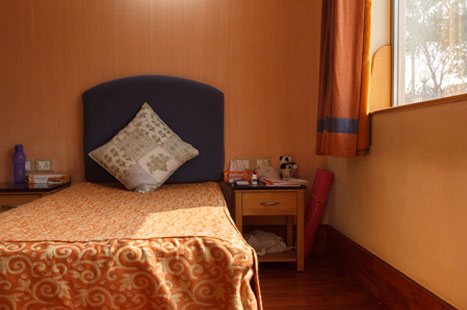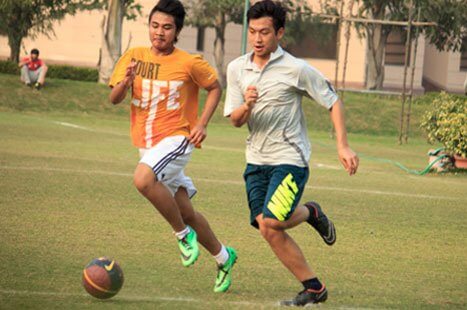 THE G.D. GOENKA WORLD SCHOOL EXPERIENCE
BOARDING
If you are a boarder at GDGWS, you can enjoy the benefits of zero travel-time! But that's not all!
While all our day-students enjoy the infrastructure and beauty of the GDGWS campus from Monday-Friday, it is the boarders who call this safe, serene and beautiful place their home.
So come, live with us and be part of the incredible experience of living on campus at GDGWS!
NEWS & EVENTS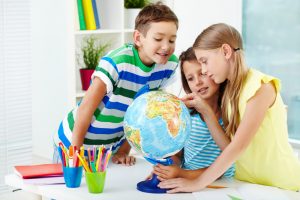 28-07-2023
India is experiencing a rapid upsurge in the number of international schools. People in India are increasingly opting for the
26-07-2023
Are you a working parent and want the best schooling option for your child? If yes, day boarding schools can
Why You Need the Best International School in India for Your Child
Schools have a major part to play in the overall development of a child. But as the number of schools in every state increases almost every day, you ought to find only the best for your child. International schools in Gurgaon may be aplenty, but there's none with the distinct standing of GD Goenka World School. Counted among the top international board schools in Delhi NCR, GD Goenka offers a holistic environment for the overall development of your child into a responsible member of the society.
What makes GD Goenka stand out from most international schools in Delhi NCR is the fact that we offer your child a varied and diverse environment to grow in. We follow a child-centric approach where the teachers gauge what each child is good at and where their natural inclinations lie. After that, they work towards creating the foundation to help the children build a successful career, which is what makes us the top world school in India.
The Best Schools for Expats in Gurgaon
Whether you are an expat or an NRI looking for the best schools, near Sohna Road, Gurgaon, GD Goenka World School is your answer. Offering a very safe, welcoming, and conducive environment for children of all backgrounds, we encourage our students to imbibe the best of all cultures, transforming them into leaders of tomorrow. Following international standards for education, GD Goenka is definitely the best international high school in the country. With a holistic approach towards educating the students, the school ensures that every child is able to reach the pinnacle of success in their own choice of fields, whether they are inclined more towards the academic side of education or towards the co-curricular.
Best International Residential Schools in India
GD Goenka World School is counted as the best international school in India, and we leave no stone unturned towards ensuring the same. From medical care facilities to sports to co-curricular and extra activities, GD Goenka World School makes sure that its students have access to the best facilities, to make it comfortable for them to reside within the premises, and help them invest their energies towards the main objective at hand.