About GDGWS – International School Gurgaon
Driven by the passion of one of India's most avant-garde industrialists, the ideas of Globalization and Internationalization merged over 60 acres of prime property on the Sohna-Gurgaon Road to create Mr. A.K. Goenka's vision of an educational hub: The GD Goenka Education City of which the World School is an integral part.
Learn More
ACADEMIC PROGRAMMES
IGCSE PROGRAM
IB PYP
CLS
IBDP
AS & A levels

---

Profile of the Director – Principal (Head of School)
Dr Neeta Bali is a seasoned educator with over 34 years of experience in the field of education. She started her career with Mater Dei School in Delhi as Head of department, English and served for over 18 years.
Subsequently, she was the Vice- Principal., Apeejay School, NOIDA for 6 years. From May 2008 to December 2014, she was the Principal and Head of School at G D Goenka World School.
From January 2015 to May 2017, she headed Kasiga School- a residential School in Dehradun that now ranks among the top residential schools in the country followed by a brief tenure as Head of Podar International School- Powai, Mumbai.
Learn More

---

LEADERSHIP & INFRASTRUCTURE
With the aim of bringing the world to GDGWS and GWGWS to the world, the Executive Director's vision of a truly global and holistic educational experience for each child at GDGWS is driven by his belief that superior infrastructure, combined with strong human resources build an institution. Neither can stand in isolation.
Learn More
ENGAGED LEARNING. INSPIRED LEADERS. GLOBAL CITIZENS.
SPORTS EDUCATION
ALL INDIA
(EDUCATION WORLD 2013-14)
INTERNATIONAL DAY-CUM-BOARDING DELHI-NCR
(EDUCATION WORLD 2013-14)
INFRASTRUCTURE ALL INDIA
(EDUCATION WORLD 2013-14)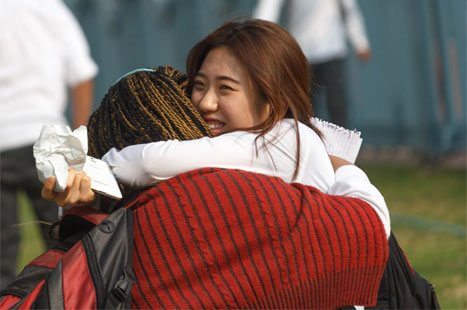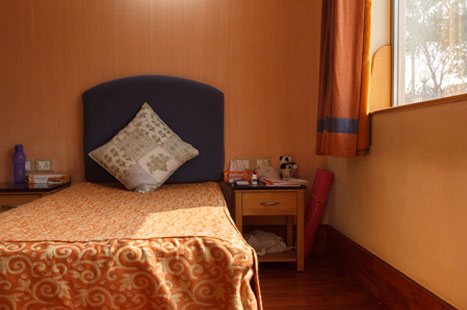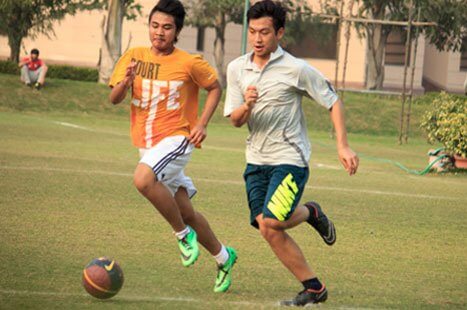 THE G.D. GOENKA WORLD SCHOOL EXPERIENCE
BOARDING
If you are a boarder at GDGWS, you can enjoy the benefits of zero travel-time! But that's not all!
While all our day-students enjoy the infrastructure and beauty of the GDGWS campus from Monday-Friday, it is the boarders who call this safe, serene and beautiful place their home.
So come, live with us and be part of the incredible experience of living on campus at GDGWS!
Learn More
[/content_band]
PARENT'S ZONE
The Parents' Zone encourages parents to participate in the educational decision-making process for their child.
NEWS & EVENTS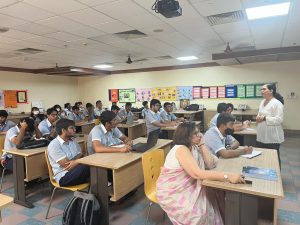 26-11-2022
The TOK Essay is an essential requirement of the IB Diploma program which encourages the students to explore, discover and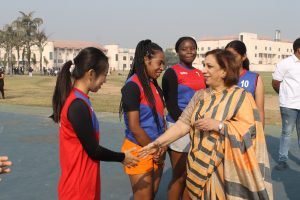 25-11-2022
Trident, a well known competition for schools in the NCR, was organised and hosted at GDGWS, Sohna to provide a
Why You Need the Best International School in India for Your Child
Schools have a major part to play in the overall development of a child. But as the number of schools in every state increases almost every day, you ought to find only the best school in India for your child. International schools in Gurgaon may be aplenty, but there's none with the distinct standing of GD Goenka World School. Counted among the top international board schools in Delhi NCR, GD Goenka offers a holistic environment for the overall development of your child into a responsible member of the society. If you are too, searching for the best schools near Sohna Road, Gurgaon, look no further.
Being among the most sought schools in Sohna road, Gurgaon, we are one step ahead of all schools in the region. All thanks to the quality of education and our well-equipped residential facilities provided to students. GD Goenka World School is one of the best school in India in today's era of competition and quality of education. It is also the best school in Sohna since it is located in the prime location of Sohna Road, Gurgaon.
What makes GD Goenka one of the best school in India due to the fact that we offer your child a varied and diverse environment to grow in. Being among the top-ranked international schools in Gurgaon, we follow a child-centric approach where the teachers gauge what each child is good at and where their natural inclinations lie. After that, they work towards creating the foundation to help the children build a successful career, which is what makes us the top world school in India. Further, if you are located anywhere near Delhi NCR region, it becomes much easier since we are the best school in Sohna, Gurgaon. It is easily accessible by neighbouring cities with great connectivity and secure facilities. If you are also planning to give your child the best gift of their life, enrolling them in the best international schools in Gurgaon is a great decision. Studying and growing up in top schools in Sohna Road, Gurgaon prepares them well for their future endeavours. Therefore, when it comes to selecting the best schools near Sohna Road Gurgaon, GD Goenka World School is the most popular choice among the dwellers.
The Best Schools for Expats in Gurgaon
Are you residing in Gurgaon and nearby cities? You might be looking for top schools near Sohna Road, Gurgaon for your child. Whether you are an expat or an NRI looking for the best schools in Sohna Road, Gurgaon, GD Goenka World School is your answer. Offering a very safe, welcoming, and conducive environment for children of all backgrounds, the best school in Sohna encourage our students to imbibe the best of all cultures, transforming them into leaders of tomorrow. Following international standards for education, GD Goenka is definitely the best international high school in the country. With a holistic approach towards educating the students, the best school in Sohna ensures that every child is able to reach the pinnacle of success in their own choice of fields, whether they are inclined more towards the academic side of education or towards the co-curricular. Thankfully, GD Goenka World School never fails to meet your expectations as the best school in India with it robust curriculum, dedicated faculty, and excellent boarding facilities.
Best International Residential Schools in India
Every parents wishes to enrol their child among the top international schools in Gurgaon because of the high education standards they offer. GD Goenka World School is counted among the best international schools in Gurgaon, and we leave no stone unturned towards ensuring the same. From medical care facilities to sports to co-curricular and extra activities, GD Goenka World School makes sure that its students have access to the best facilities. In addition, our stellar boarding facility is equipped with all necessary amenities, making it home away from home! As the best school in India, we ensure comfort and excellent learning experience to help students invest their energies towards the main objective at hand. Are you looking for the top schools near Sohna Road, Gurgaon? GD Goenka World School is the right place to be at.