Best IGCSE School in Gurgaon, Delhi NCR, India
GD Goenka World School is one of the leading IGCSE Schools in Gurgaon/Delhi NCR which offers an intensive International General Certificate of Secondary Education (IGCSE) programme. For schools, Cambridge IGCSE offers a flexible and stimulating curriculum, supported with excellent resources and training. The IGCSE course helps boost performance by inculcating skills such as creative thinking, problem solving, decisiveness, and more, and helps create the perfect foundation for advanced study. This form of curriculum has recently gained a lot of ground in the Indian education system, and is today touted as one of the most popular courses for students who aim to pursue their higher studies from foreign universities.
IGCSE PROGRAMME
Ranking among the best IGCSE schools in India, we follow a broad and exhaustive curriculum including various IGCSE subjects including science, mathematics and humanities subjects.
SECONDARY SCHOOL (GRADES 9 & 10) : The curriculum in Grades 9 and 10, as at most IGCSE board schools in Delhi NCR leads to the International General Certificate of Secondary Education (IGCSE), University of Cambridge (UK).
IGCSE students normally study 7 to 10 subjects, along with Physical Education, Personal & Social Education that are not a part of their regular subject options at IGCSE schools in Delhi NCR.
Cambridge Upper Secondary IGCSE Programme Head
As a member of the pedagogical leadership at GDGWS, Cambridge Upper Secondary IGCSE Programme Head is involved in the process of capacity building for the curriculum which must be aligned with the vision, culture and philosophy of the GDGWS.
Responsible for managing and coordinating all aspects of the school's IGCSE Programme, the Office of the Cambridge Upper Secondary IGCSE Programme Head plays a pivotal role in the educational administrative process by ensuring the smooth transition of students from Grades 7 & 8 into the IGCSE and from the IGCSE into the IB Diploma Programme.
Being a top-notch IGCSE boarding school in India, it is very important to us that our teaching standards remain consistently high. To maintain this, we have a faculty comprising of the best teaching staff and a range of educational and boarding facilities to provide a conducive and healthy study environment to our students, making us rank among the top IGCSE board schools in Delhi NCR.
IGCSE 2021 – March Examination schedule
March/June 2019 Series Subject Guides
IGCSE Programme Blogs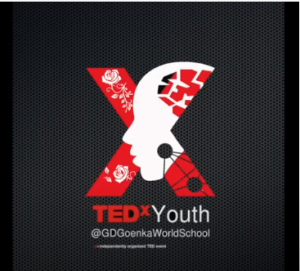 CULTIVATING AN IB MINDSET
August 17, 2020
International Baccalaureate programme helps a child to develop skills which are essential for his/her holistic development in life. Right through
Read more.