What our Parents say about us…….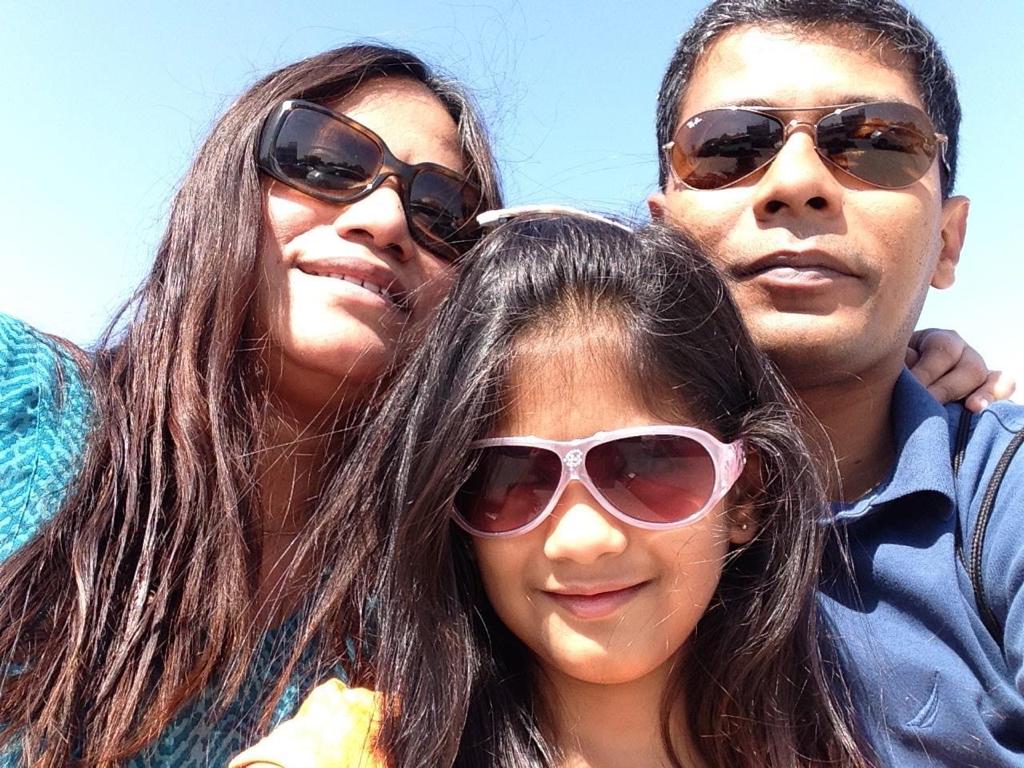 We, as parents, would like to take this opportunity to thank GDGWS for supporting and nurturing Miraya from the day she joined school. Every morning Miraya looks forward to attending school to meet her friends and teachers who are always welcoming and understanding. At GDGWS, students come from different countries, making it culturally diverse and rich. This gives students first hand exposure to different languages, lifestyles, food, customs, traditions and more. This helps in diminishing stereotyping and prejudices preparing our children for a more inclusive world. This helps shape their perspective at a young age and will definitely help them when they pursue higher studies or take up jobs outside of their countries.
The school has the infrastructure for all kinds of activities. It provides multiple sporting facilities including an indoor swimming pool, basketball court, tennis court, football field, and even a shooting range. This provides opportunities for the students to pursue and excel in sports. At the same time, students also participate in music, dance, MUNs and other activities which helps in developing well rounded personalities.
A special word of mention for their teachers – Miraya has always found teachers accessible be it for extra classes, for clearing doubts or for even for a pep talk. The overall environment at the school is very welcoming and gives new joiners the time needed to fit in and adapt.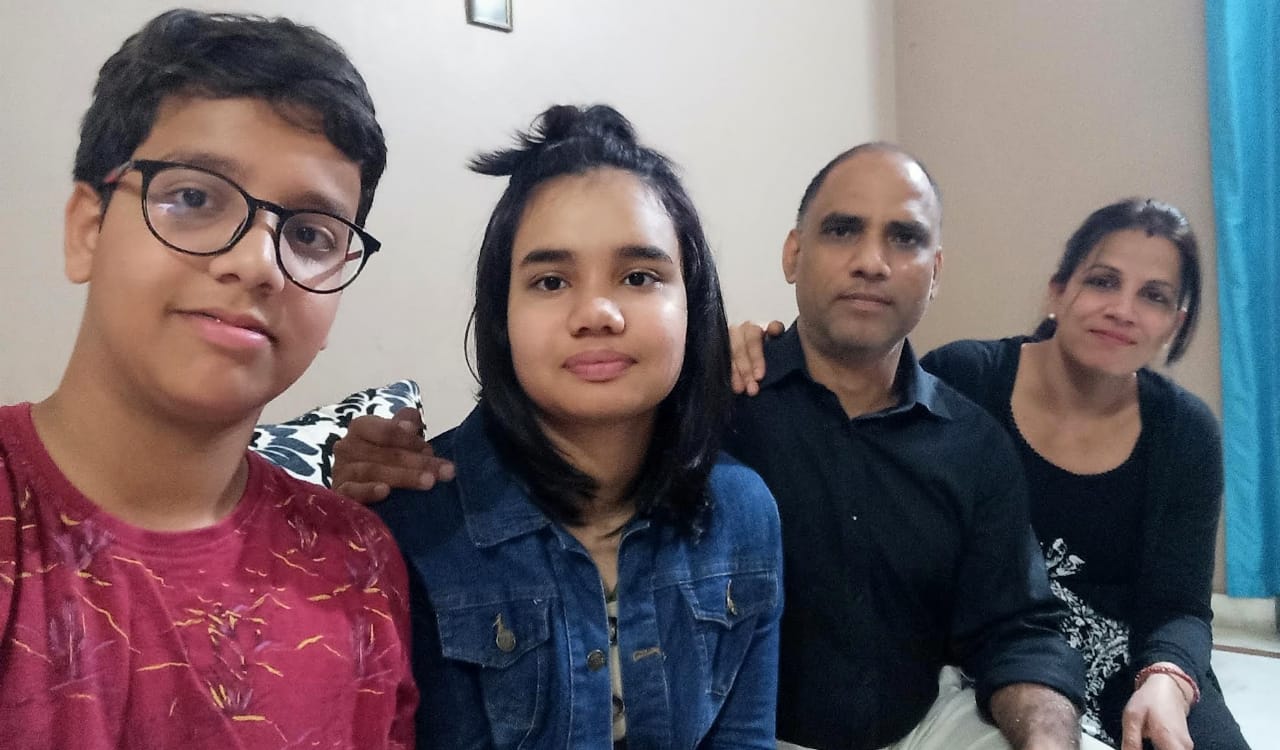 I am Prof. Kishore Morya, father of Dhruv Morya and Palak Morya, who have been awarded IGCSE by Cambridge University at G D Goenka World School, Sohna. Both of my children have performed outstanding in their respective subjects. My son has secured 2nd position in tenth standard exams  in the school, which is a matter of great pride for us. This has happened because of the excellent academic environment provided by the school. The teachers are highly qualified and experienced. Students get ample opportunities to discuss and engage with the teachers to complete home assignments, projects, lab tasks and other co-curriculum and extra-curricular activities.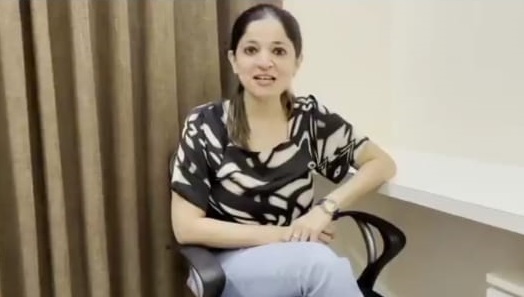 "Mrs. Sheetal Tandon, mother of our students Krish (Gr-11) and Kabir (Gr-2) expressed how team Goenka has given full support to her children in adjusting to the new academic session with personalized attention and dedication both online and offline. She sincerely thanked the staff for bringing out the true potential of their children. Special thanks to Director-Principal, heads of programme and admissions team , for making every process simple and convenient for them as parents."
Thank you, dear parents, for your support and acknowledgment!
#gdgoenka #topinternationalschools #bestibschools #bestigcseschool #gdgws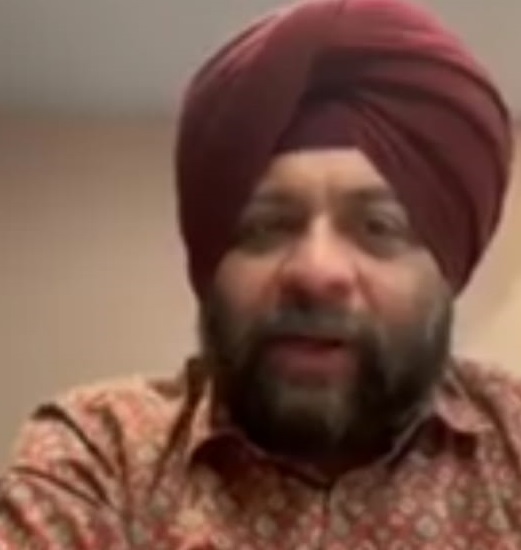 "Mr. Ramit Pal Singh father of Charankanwar Singh of grade 11 of AS & A Level shares the wonderful experience he had with the school, teachers and support staff. Thank you, dear parents, for bolstering our efforts to meaningfully educate our wonderful children."
#gdgoenka #topinternationalschools #bestibschools #bestigcseschool #gdgws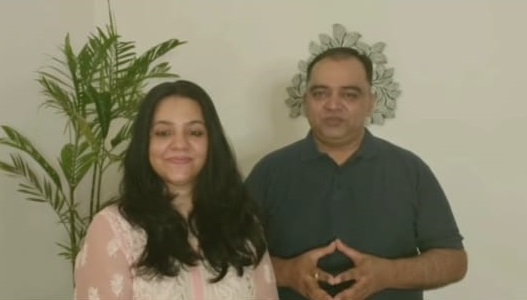 "We are grateful to our wonderful parents from IBDP, who strongly support the efforts of the staff in educating the young in these trying times. Mr. and Mrs. Bahuguna, parents of Anika from grade 12 articulates and expresses how effectively virtual learning has been transacted. Thank you, dear parents, for your support and acknowledgment! "
#gdgoenka #topinternationalschools #bestibschools #bestigcseschool #gdgws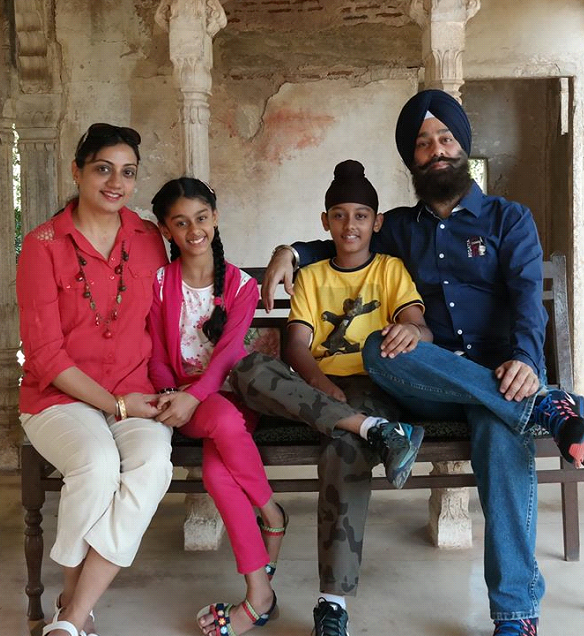 "We are happy to
belong to the G.D. Goenka family in this partnership of parenting and growing of
our children. Our association with G.D. Goenka World School started when we
moved back from Argentina in 2013. The kids had been at the American
International School in Buenos Aires and we wanted them to have a similarly
supportive yet challenging environment under an International Curriculum, so
that they could continue in their journey of learning through development of
self-confidence and academic prowess. G.D. Goenka happened to provide us the
solutions to this key criterion. The added factor that they could continue
learning Spanish Language at G.D. Goenka made it very easy for a decision. Today
5 years down the line we can say with utmost contentment that the ecosystem at
the school did help Jusjeev to adapt quickly and perform well in all aspects
throughout. He has indeed shaped up as a responsible and independent individual.
This is a true reflection of the direction provided by the School leadership
Team under Dr. Bali and the high level of capability and experience embedded in
the faculty. The fact that he got an amazing set of classmates have made his and
our journey simply stress-free. Similarly, the excellent Sports infrastructure
at the School has also allowed Vaani to excel in swimming and athletics and win
medals in internal and external competitions alike. We are very positive that
she will also get similar guidance and mentoring by the faculty in shaping her
character as a responsible child during these critical years of her transition
from PYP to Middle School. Sincere Appreciation for the whole G.D. Goenka
Faculty and Community." Mr. Simmarpal Singh Bhurjee & Mrs. Harpreet Kaur
Parents of Jusjeev Singh IB-Year II & Vaani Kaur Burjee
-CLS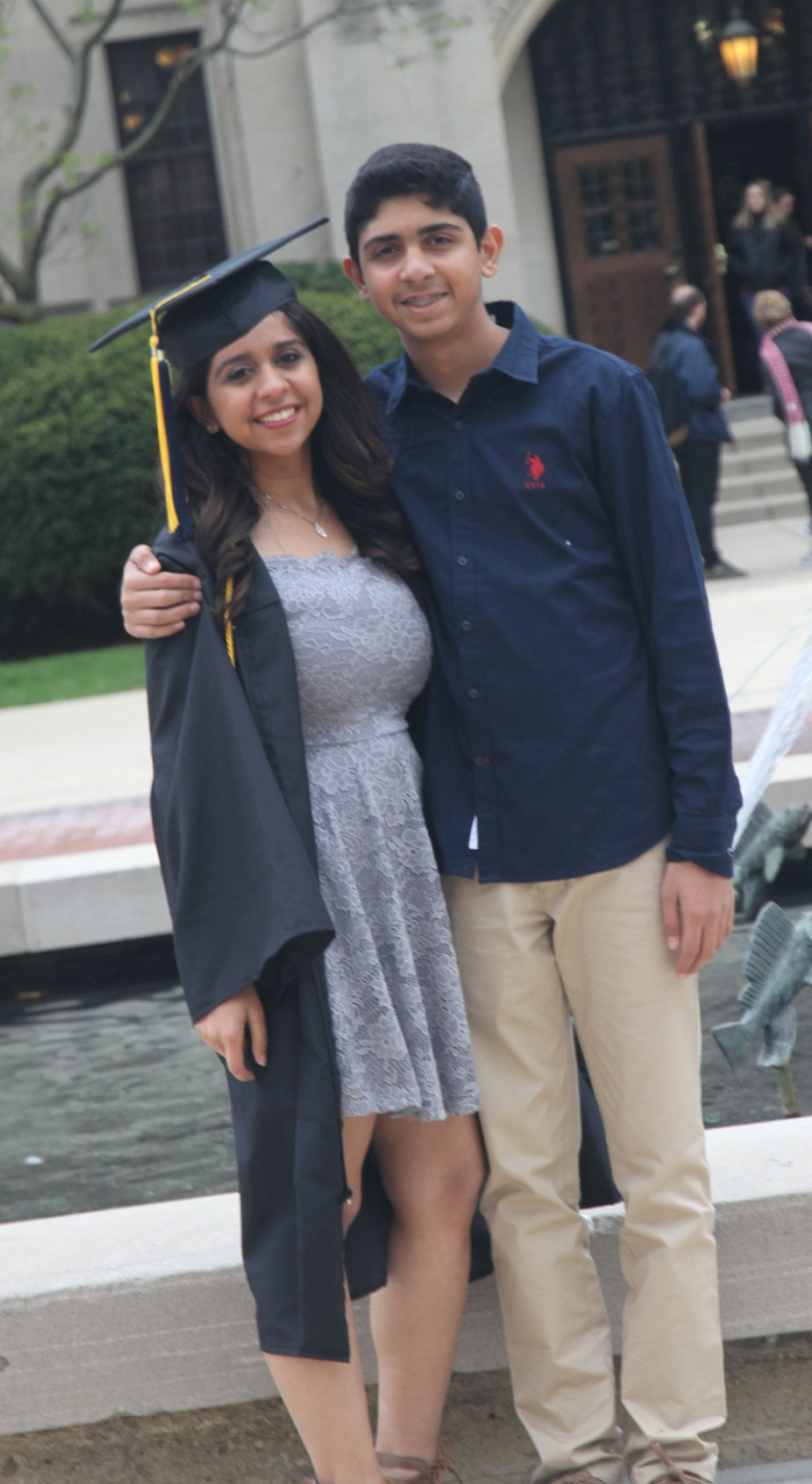 "Our association with GDGWS dates to year 2006 when our
son Dhruv Wadhwa started going to Nursery while our elder daughter Arshia Wadhwa
started Grade-7. It has been amazing association with this great learning
institution. Our both kids have really been blessed to be in such school of
knowledge with international exposure but deeply rooted in Indian ethos. Both
have been mentored by their teachers throughout all their grades not only to be
academically strong but to be honest, compassionate, obedient, helpful and have
blossomed as matured humble human beings. Their insatiable desire to excel in
everything they do without an iota of compromise with their high ethical
standards inspires me too. They have been taught to be self-dependent, confident
and ready to take up any challenge anywhere in the world. Arshia received
Cambridge Outstanding Learner award for her Grade-10 IGCSE exam. With excellent
guidance during her IB program in GDGWS she had no problem in exceling at BSC
program in Neuro Science & Medical Anthropology at University of Michigan,
Ann Arbor and presently with her MD program at St. Louis University Medical
School. Dhruv also continues to excel in studies with amazing grades in IGCSE
exams recently. He won Second place in World Robotics Championship held at
Denmark 2 years ago. We parents besides Arshia&Dhruv are grateful to all the
Teachers besides extremely courteous & helpful GDGWS support staff who have
been bedrock like an extended family in all their endeavors. With Gratitude."
Mr. Pankaj Wadhwa & Mrs. Jyoti Wadhwa Parents of Dhruv Wadhwa IB-Year
II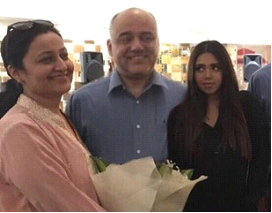 "The IB programme at
GDWS is very encouraging and nurturing . The school has a warm environment with
constant engagement with parents and students in unique ways . School encourages
and helps each student on an Individual basis , enabling the parents and the
student to overcome the difficulties.There is an incredible, supportive care in
this school. The Management ,Principal Mrs Bali , IB coordinator Mrs Mehta and
the entire teaching staff are dedicated to providing a warm and inspiring
environment for the children at the school. Their genuine love for children and
teaching has made a lasting impression on our family. Lastly the ever helpful
administrative staff adds to the comfort level of being a part of this great
institution." Dr. Pankaj Soni & Dr. Chetna Soni Parents of Riya Soni,
IB-Year I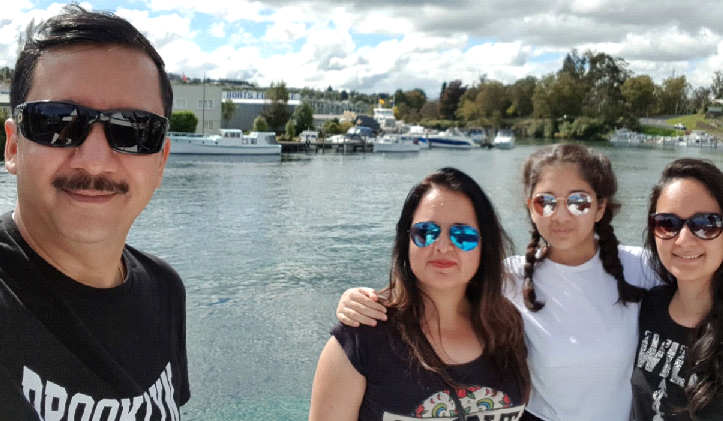 We have been associated with the school for a very long
time. Our older daughter graduated from here and the younger one is still at
school. The main advantage of the school for us , which is also their strength
resides in the support provided by teachers and the principal. They are always
ready to listen and help. The teachers are well trained IB teachers.  We are
happy with the way the school functions and helps the child to grow. " Mr.
Aviral Garg & Mrs. Shalini Garg Parents of Suhana Garg IX-
D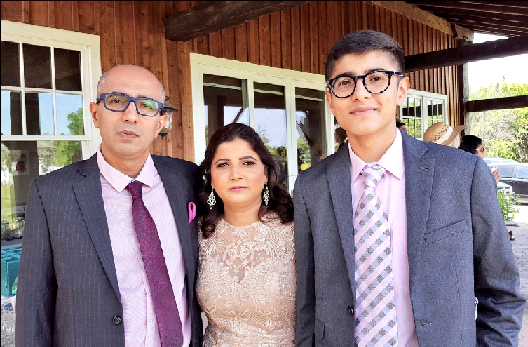 "As any parent, one
is always hoping to doing the right by their child, and the choice of school is
one such fundamental decision. Fortunately, we made the right one by sending our
child to G.D. Goenka World School from day one i.e. Kindergarten. We have found
a strong sense of community, and the management makes us feel like family
whenever we visit the school; the best part being that the principal, Dr. Neeta
Bali is very much approachable and understanding. As parents, nothing can be
more comforting than your child going to the same school from KG to Grade XII.
And without a doubt, the infrastructure and facilities at GDGWS are splendid!"
Mr. Rahul Nanda & Mrs. Pooja Nanda IB-Year
II