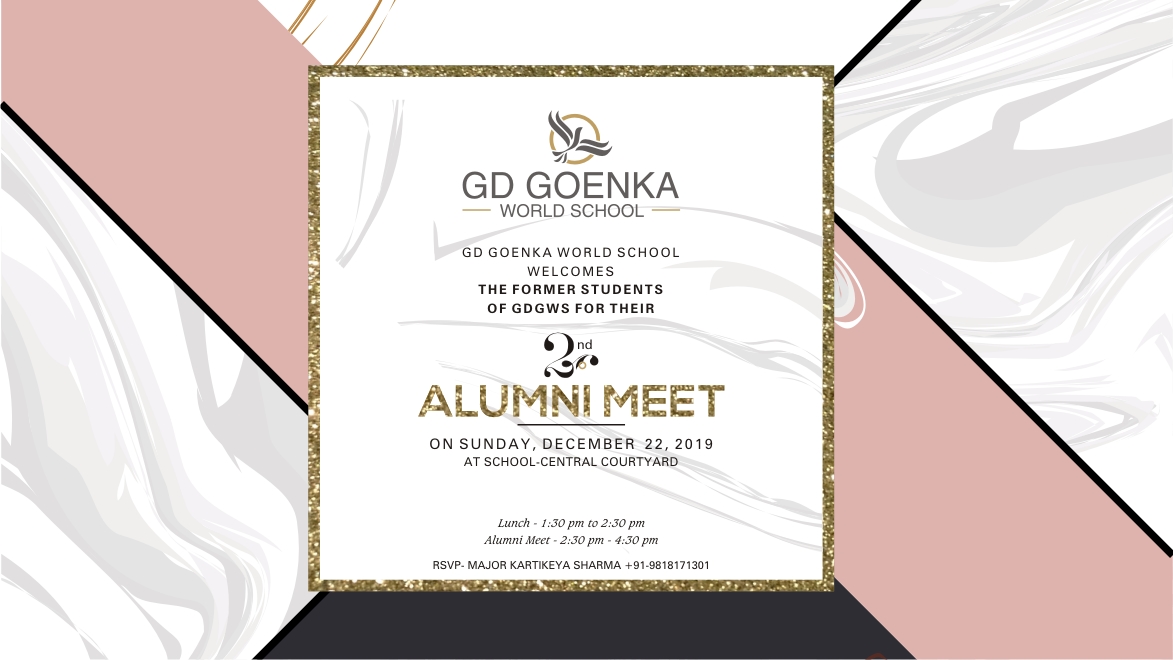 Alumni Association of GDGWS
Overview
It's our privilege to invite you for the 2nd Alumni Meet being organized on 22nd December 2019 at GDGWS.
We are expecting Alumni of all the batches to participate in the meet. Since many of you have been away from this place for many years, it will be wonderful to see old friends after a long time and foster new ties as well. It's a great opportunity to interact with your batch-mates and relish and refresh your past memories.
We look forward to your presence. The invite for the same is attached.
Kindly Confirm your Participation through Email: to sujata.pant@gdgoenka.ac.in by December 12, 2019, to enable us to make proper arrangements.
The registration charges for the Alumni meet are INR 2000/- for each Alumnus and INR 1000/- for spouses. Once, we receive the expression of interest, the payment mode will be communicated by Ms. Sujata Pant, the co-ordinator for the event.
We look forward to a reunion with each of you!
Registration for 2nd Alumni Meet 2019
Registration for Alumni Meet 2019