OUR AIM:
As a multi-cultural international school, GDGWS aims at providing the best global education to our students.
Developing traits of patience and tolerance, compassion, self-awareness and open-mindedness, we cultivate in our students a philosophy of global inclusion.
Stimulating creativity and intellectual curiosity, we encourage the students to discover their full academic potential.
Through an array of artistic and sporting activities in a disciplined environment, we give children the opportunity to develop leadership skills, integrity and resilience, challenging them to achieve their full potential.
Nurturing independent-minded global citizens of tomorrow, we help our students to contribute meaningfully to society, both nationally and internationally.
There are several Student Services to support students while at GDGWS:
PASTORAL CARE
The Guidance Cell
The House System with Housemasters / Housemistresses
The Student Council
Houseparents for full-time/weekly boarders
SPECIAL STUDENT SERVICES
The IB & IGCSE Coordinators at GDGWS
Careers Office
Special Education Programme (SEP)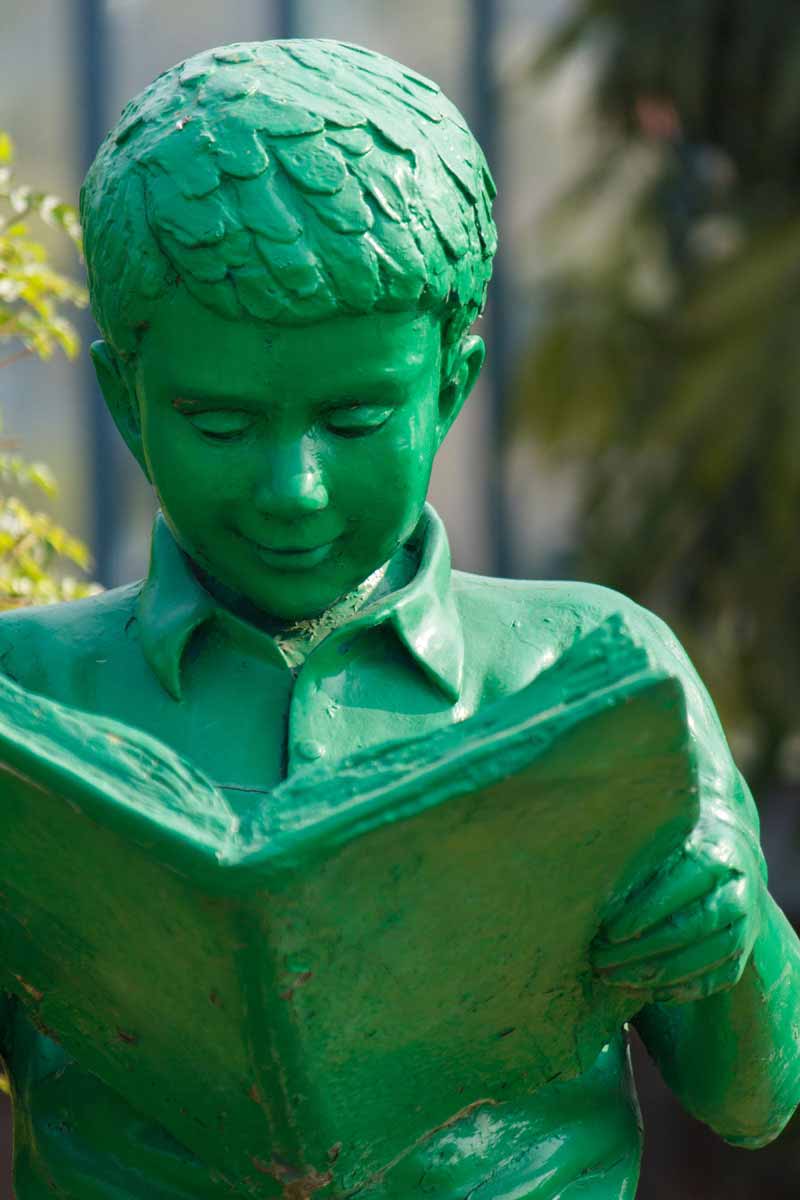 THE GUIDANCE CELL:
HOW DO WE FUNCTION AND WHAT DO WE DO?
At GDGWS, we give importance to the need for guidance to help the students imbibe a value system that offers them a happier and brighter future.
We encourage students to develop strong individual identities, while learning to use appropriate social skills, such as learning to communicate and manage their emotions and opinions when interacting with others. Students are given guidance to make healthy life choices, develop positive attitudes and behaviour towards difficult challenges and serve as responsible and respectable members of society. This process of guidance is continuous from the pre-primary to the high school level.
The Guidance Cell consists of three counsellors who function as one unit, but work at different levels in order to reach out to all the different needs of our students.
The team of counsellors and therapists at GDGWS come with many years of experience of working with children and young people. All our counsellors are accredited, qualified and well trained. Always approachable and willing to walk that extra mile with anxious young minds, our counsellors work in tandem with the students, their parents and teachers to achieve the best possible outcome academically, socially and personally.
We understand that parents have enormous expectations from their wards and we are suitably equipped to steer them towards making the right choices.
WE FOLLOW A THREE-PRONGED APPROACH:
At the Primary level (pre-school to Grade V), we follow the Personal, Social and Health Education (PSHE) curriculum set by the Primary Years Programme. It integrates classroom modules with PSHE, resulting in the all-round development of the students. During classroom interactions dedicated to PSHE, the faculty observes the children closely and collaborates with the counsellor to help out students (when required) on a one-is-to-one basis, in and outside the class. This is done in tandem with the form tutor as well as the parents. 
The Middle School is an important and transitory stage between the Primary and the Senior School. Moving out of the Single Form Tutor System to an environment where there are a larger number of subjects and teachers, the students are gradually oriented to the help of counsellors and teachers, so that they are able to cope with this transition. Entering this difficult and sometimes overwhelming stage of adolescence, children need constant guidance and motivation. The PSHE class at this stage deals with basic value systems that include honesty, respect, refraining from abusive language, sharing and getting along with others.
At the Senior School level, PSHE is a powerful tool to encourage young people to take control of their lives and to develop a positive awareness of the world around them and the impact it makes on their lives. Key and relevant topics that affect the daily lives of students are openly discussed, offering them the opportunity to reflect and equip them to strengthen their core values. Topics such as anger management, self-control and appropriate patterns of behaviour with the opposite sex are discussed. Individual students are encouraged to meet with the counsellors whenever they feel the need to do so.
Senior students, at a stage of constant emotional upheaval and confusion in their lives, need to exercise maturity as they begin to think of their future careers. Searching for an identity, yet not wanting to leave the security of the pack students often shy away from making confident but necessary decisions with respect to friendships, groups, habits, thoughts and values.
THE HOUSE SYSTEM:
There are four Houses and each student (Grade 3 and above) wears the appropriate-coloured uniform for house activities on Wednesdays.
The Houses are the focal points for many important sport and activities promoting a spirit of friendly rivalry and healthy competition through inter-house events.
Each House has a Housemaster/Housemistress, a Captain/Vice-Captain (Girl or Boy) whose term of office runs for one academic year.
STUDENT COUNCIL:
As a formal link between the faculty and the student body, a democratically-elected Student Council, supported by faculty advisors, offers the student community a chance to play an active role in shaping school policies that impact them. Students bring their perspectives and passion to achieving the administrative goals of the school.
It also offers students an opportunity to experience leadership and develop a sense of responsibility to the larger community that they serve.
HOUSEPARENTS FOR BOARDERS:
The Houseparents provide support and maintain discipline in the boarding houses. Each houseparent's priority is to get to know the children individually and offer personalised attention to those who need it. Houseparents ensure children are well adjusted, happy and integrated into the school system.
For boarding students, the Houseparent is the effective guardian, caring for a small group of 16 students each. They regularly inspect the dorm rooms, study units and common-room areas to ensure that each child maintains neatness and personal hygiene. They provide a nurturing environment for children away from home and work closely with children who need extra support.
Each student's social and academic progress is carefully monitored. They liaise closely with the academic staff to keep an eye on the quality of students' prep and other academic work. They keep in touch with parents via email or telephonically to give them regular updates about their children's welfare.
The Houseparents are supported by a medical and a housekeeping team.
THE IB & IGCSE COORDINATORS AT GDGWS:
Through leadership and communication, professional and curriculum development, documentation & resource management, the IB & IGCSE Coordinators, Academic & Careers Office, Guidance Cell and Special Education department at GDGWS are given the opportunity to develop administrative skills that build a strong school culture, shared values, beliefs and commitment to GDGWS.
With a commitment to a common vision and purpose, they have an international mind-set, with an eye on the big picture. Understanding the various needs of children, especially the academic and social needs of adolescents, they are good mentors who perform their duty with diligence and flexibility.
In the process of planning, organising, coordinating, collaborating and relationship-building, they exhibit instructional leadership, while developing/evaluating curricula and encouraging the professional development of their colleagues.
With a thorough understanding of the IB and IGCSE programmes and strong IT skills, they communicate effectively, exercise good judgment and participate in building collaborative structures that are reflective of their attention to detail, high standards, belief in accountability and desire for continuous improvement.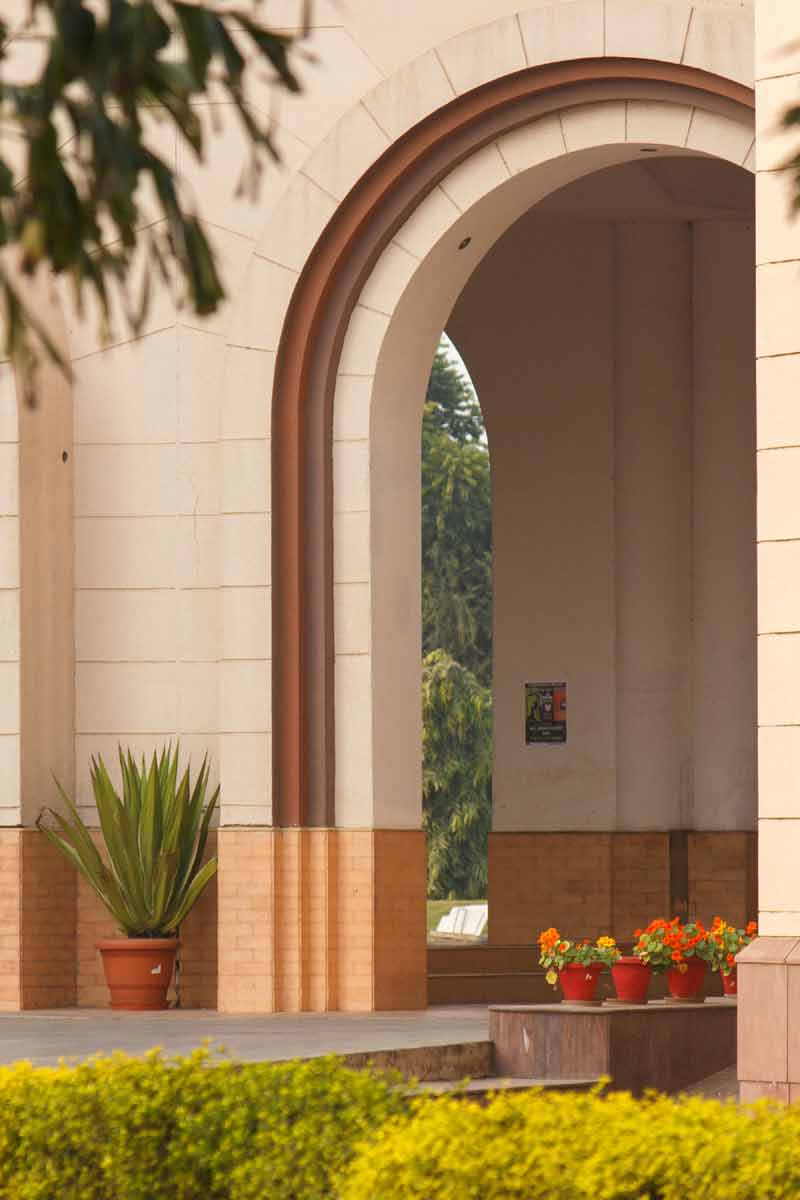 CAREERS OFFICE:
Balancing a student's motivation, skills and aspirations is a delicate task.
Career Counselling at GDGWS is not limited to advice regarding subject choices at the IGCSE and IB Diploma Levels, but also assists with choices and decisions that will impact students even after the IB Diploma Programme.
To achieve this goal the Careers Office continuously works with students and their parents/guardians to design an academic plan that advances personal goals, and satisfies rigorous graduation requirements.
With a thorough understanding of the IB and IGCSE programmes and strong IT skills, they communicate effectively, exercise good judgment and participate in building collaborative structures that are reflective of their attention to detail, high standards, belief in accountability and desire for continuous improvement. With a huge bank of readily available career resources, the Career Office offers Academic and Career Counselling, working in collaboration with other members of the academic staff to help students understand their potential, overcome obstacles and make important decisions to achieve their goals.
Students and their parents are invited to personal guidance counselling interviews to assist them with these difficult choices. To achieve this goal the Careers Office works with students and their parents to design an academic plan that advances personal goals, and satisfies rigorous requirements demanded by Colleges, Institutes and Universities. Students make career decisions at different stages and individual advice is always available at Career Counselling sessions at the Careers Office.
Career guidance starts in Grade 9 as children are given exposure to a variety of different careers and job profiles, helping them to ignite their interest and awareness about the world of careers that awaits them.
At the next stage, Grade 10, students become more aware of their aptitude, interests and skills. This becomes an important factor when deciding which subjects to take in Grade 11, in many ways impacting the pursuit of careers even after College. Encouraging an understanding of the impact of the IGCSE exams, we emphasise how these grades play a major role in admissions to university.
Grades 11 and 12 are the most crucial years of higher study. Students prepare and appear for external tests such as the SAT, TOEFL and IELTs, enabling them to get admissions in universities in the US, UK, Australia, Canada etc. Focusing on academic grades required to enter various courses in various different colleges, the Careers Office introduces them to representatives from a large number of universities.
While workshops are held to apprise students of application procedures, requirements and deadlines, senior students are encouraged to research universities on their own about, keeping track of test scores and activities, sports and community service requirements etc. for specific courses they want to pursue. Students are also helped in the admission process.
Each career, like each student, is unique. Our Careers Office helps the two to come together to offer our students the most competitive advantage. As part of each student's amazing journey into unique and inspiring careers, the Careers Office offers students safe passage at a very crucial period in their lives.
SEP:
Special children have special needs that require trained expertise and insights delivered with greater sensitivity and support. The Office of Special Education directs and supports the development, implementation, operation and evaluation of Pre-K to12 educational curricula and services that meet the unique needs of students who are differently-abled.
Targeting the learning and development of each child with special needs, SEP makes the process easier and more effective for these children while preparing them to meet the requirements of the ordinary world.