Our Medicare Infrastructure & Facilities
Uncompromising in our approach to Medicare, Safety & Security and Transportation, we have the best infrastructure in place, high-end specialist resources and highly qualified staff. Emergency drills are practised regularly at GDGWS.
MEDICAL FACILITIES:
INFIRMARIES:
The School Infirmary is complemented by 2 smaller Infirmaries, located in each of the wings of the boarding houses.
The School Infirmary has 6 beds, a patient examination and Dental Chair, B.P. Apparatus, Snellen eye chart, first-aid kits, with life-saving drugs for use in an emergency and Oxygen cylinders and Nebulizers in the Infirmary and boarding houses.
AMBULANCE:
The school has a well-equipped ambulance and ambulance services are available 24 x7 on campus.
MEDICAL STAFF:
The school Medical Staff consists of 2 Doctors (Full time). A Doctor and Nursing staff are on call 24 hours a day on the campus. The school has adequate medical facilities and a supply of non-prescription medicines.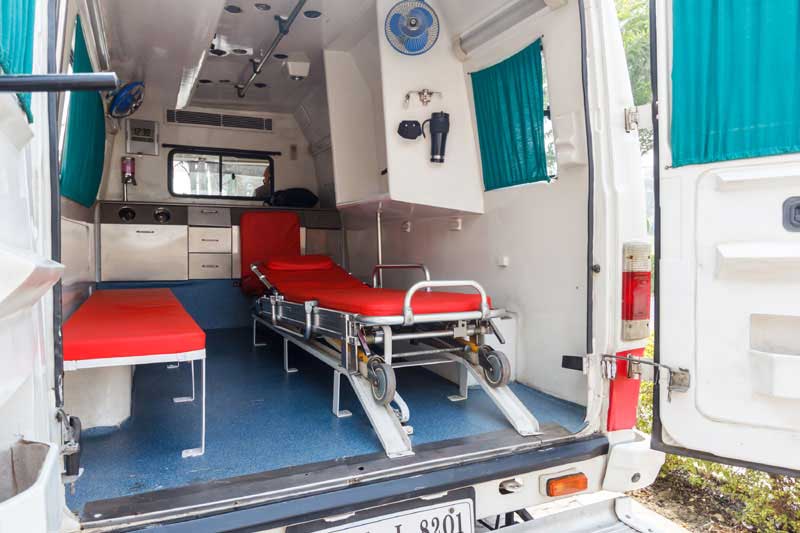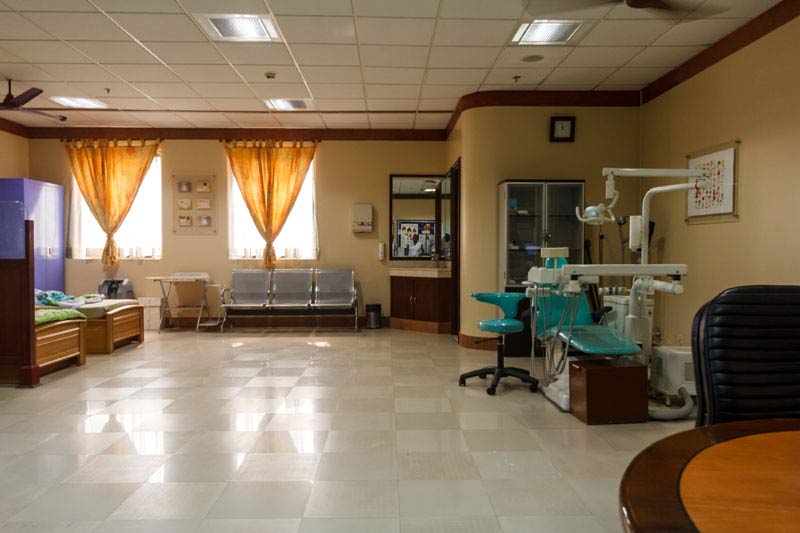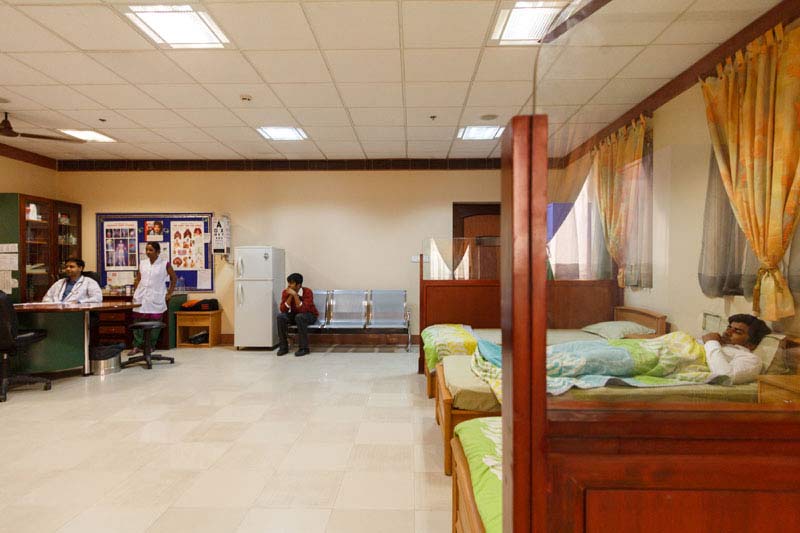 MEDICAL EMERGENCY TRAINING FOR THE STAFF
HOSPITAL TIE-UP:
The school has a tie-up with Artemis Hospital in Gurgaon for all emergencies.
In the event of a medical emergency, the school shall do all in its power to contact parents/guardians immediately.
GENERAL HEALTH SERVICES:
With a holistic approach to general health services at GDGWS that require both administrative and clinical judgement, an interdisciplinary team comes together to promote joint planning and sound decision-making in health-care at GDGWS.
Bringing together all aspects of school life, several departments cater to the general health of each student at GDGWS. This significantly impacts the students' knowledge, values and attitudes towards a holistic and healthy life.
HEALTH EDUCATION: The values of discipline, safety and well-being set by the school address the physical, mental, emotional and social dimensions of health and are re-enforced daily by the teachers. Health and education professionals in the school community provide support to constantly improve school healthcare.
ACTIVITIES AND SPORTS EDUCATION: Our vibrant Activities programme boosts physical, mental and social development. While learning new skills in the Fine Arts, Sports and Community Service programmes, students build self-confidence, articulate their thoughts and ideas, develop physical strength and coordination and widen their perception and understanding of others. Each part of this holistic attitude to education contributes to a healthy approach to strengthening their bodies and minds.
HEALTH CHECK-UPS: Primary Health check-ups that are done regularly for both the students and the school staff allow early intervention and remediation of health problems that would otherwise be neglected.
COUNSELLING: The school Guidance Cell, with 3 counsellors for the primary, middle and upper schools observe, assess and promote the physical and psychological health of the students in close collaboration with the students, parents and other faculty.
SCHOOL NUTRITION: Catering to a global palate, we offer a variety of cuisines that always include nutritious juices and organically cultivated fruits and vegetables, as well as eggs. The menu is set by expert dieticians and cooked on campus, maintaining stringent quality controls. Mechanical dishwashers and waste disposal systems guarantee a hygienic experience.
SCHOOL ENVIRONMENT: The school creates and maintains facilities that enhance the physical and psychological well-being of the students. Growing in a multi-cultural environment of inclusion, the students are encouraged to look at the GDGWS experience as a foundation of physical and mental values that will make them confident and healthy global citizens and leaders of tomorrow.