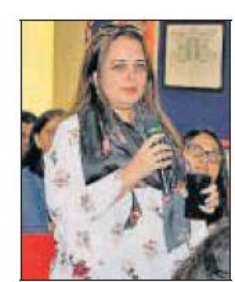 An informative and interactive session was conducted by one of our parent partner – Ms. Shalini Garg for  G.D. Goenka boarding girls .
The aim of the workshop was to make our girls more aware about Personal Hygiene, Bullying, Time Management skills and Social Etiquette. The questionnaire and presentation was thought provoking and knowledgeable.
This workshop was very valuable in terms of learning and transformed their way to observe, think and become more confident for future endeavors.